The Chestnut Hill Community Association is pleased to kick off our
71th Annual Pastorius Park Concerts
Wednesdays, 7:30 pm, FREE
June 12, 19, 26, July 3, 10, 17, 24
Pastorius Park Concerts is the longest running outdoor concert series in Philadelphia! Concerts take place against the backdrop of one of Chestnut Hill's most majestic areas. Bring blankets and chairs and enjoy the music!.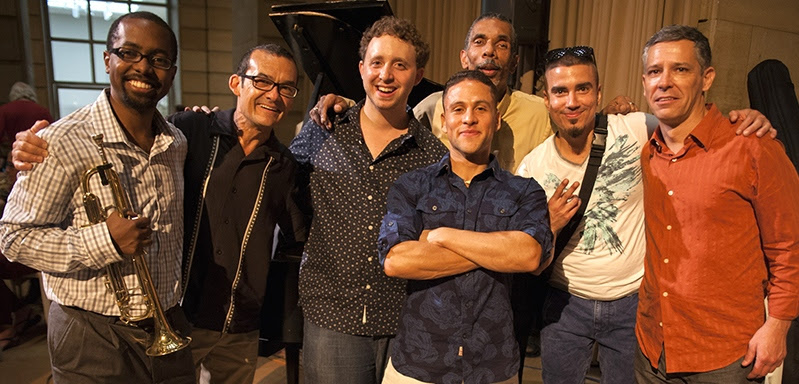 First Pastorius Park concert of the year:
Golden age of Cuban music
by Carole Verona
When the band Conjunto Philadelphia launches the free 2019 Pastorius Park Concert Series on Wednesday, June 12 at 7:30 pm, they will transport the audience back in time to the golden age of Cuban music.
"People are going to hear rhythms and melodies that are timeless," said Jeff Torchon, the band's founder and musical director.
He explained that most people are familiar with salsa and Latin jazz, but the Cuban music played by Conjunto Philadelphia brings the audience back to the roots of it all.
"Basically, the word 'conjunto' means 'band' or a joining together of musicians," Torchon said. "We model our music on the music from Cuba from the 1930s, '40s and '50s. A lot of the bands in Cuba, especially in the late '40s and '50s, had 'conjunto' as the first part of their names. We're playing this music as a tribute to them."
Read more in the Chestnut Hill Local
View videos of Conjunto Philadelphia.
Band's website https://conjuntophilly.com/
2019 Pastorius Park Concerts Schedule
June 19 – The Jack Saint Clair Orchestra
Featuring some of the best instrumentalists in Philly!www.jacksaintclair.com
We are please to welcome our newest Concert Sponsor
Atria Lafayette Hill, sponsors of the Jack Saint Clair Orchestra.
June 26 – Zydeco A-Go-Go

Let the good times roll!
July 3 – Elegance String Quartet

Elegance String Quartet, A stylish contemporary string quartetwww.elegancequartet.com 
July 17 – Christine Havrilla & Gypsy Fuzz
Neofunkadelicfolkpoptwangrock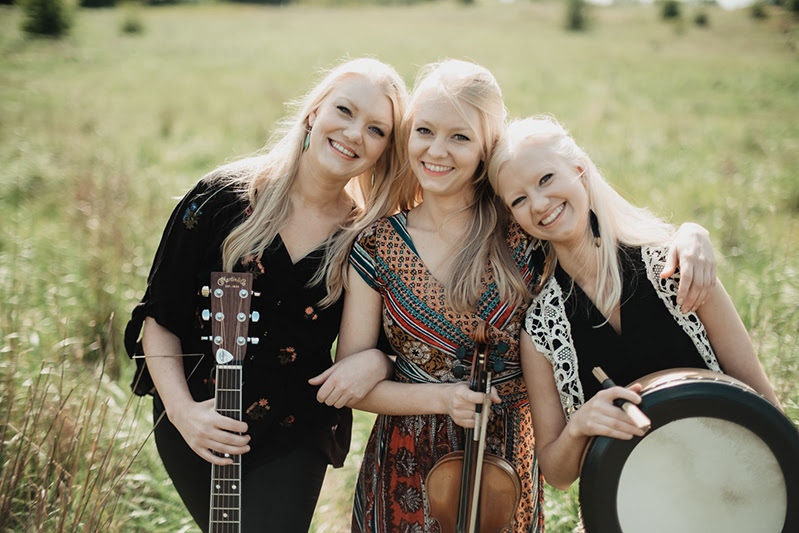 July 24 – The Gothard Sisters
Contemporary Celtic group
Thank you to our Concession Sponsor for the season!
Springside Chestnut Hill Academy
Directions to Pastorius Park
Please be mindful of our Chestnut Hill neighbors and
do not park where there are No Parking signs,
or block driveways, when attending the concert.
And please do not throw anything into the pond
Pastorius Park is located two blocks west of Germantown Avenue, on Millman Street. Click to view google map.
Rain location
If a show is rained out, it will take place at our new rain venue, Springside Chestnut Hill Academy's Chapel @ the Inn, 500 West Willow Grove Avenue
Volunteer at our concerts!
Help us set up for the concerts, meet your neighbors and enjoy a wonderful evening of music in a beautiful park. We begin around 6:30 pm and also clean up the park at the conclusion of the concert. Call our office for more information or simply show up and meet our dedicated group of volunteers!
Become a CHCA Member at Pastorius Park Concerts!
Become a new member at our Pastorius Park Concerts and receive the Chestnut Hill Local, and pay only $40 per year! A 20% savings for new members only!
Benefits of a CHCA membership include:
52 issues of the award-winning Chestnut Hill Localdelivered to your home (value: $28)
10% discount at about 70 participating retail shops, restaurants, and service providers: CHCA Discount List (save lots shopping local!)
the opportunity to make your community an even better place to live by supporting events like the Pastorius Park Concerts! (value: priceless!)
the immeasurable feeling of belonging to such a vibrant community (value: priceless!)
the right to vote and run for office in CHCA elections (household members age 18 and over)
Visit us at our membership table!