Greetings from
Borrelli's Chestnut Hill Gallery!
We hope you've been enjoying your summer so far. We have some exciting news to share with you as we head into the Fall…
In the Spring, we launched our series of month-long artist showcases which aligned with Chestnut Hill's Second Saturdays and will continue through October
What a great opportunity to shine a spotlight on artists both familiar and new to the gallery
(while offering 10% off all purchases). The response has been wonderful, and artwork has been flying off the wall and finding new homes. We thank you for your patronage and support.
We want to thank Susannah Hart Thomer, Eileen Terrell and Ed Marion for letting us feature their lovely works in May, June, and July.
Don't worry if you missed it. We still have a handful of their works up for sale, and you can always request to see other works by them (or any of our artists)!
Featured Artists for September and October:
Porter, Cape May Life Boat, Oil on Canvas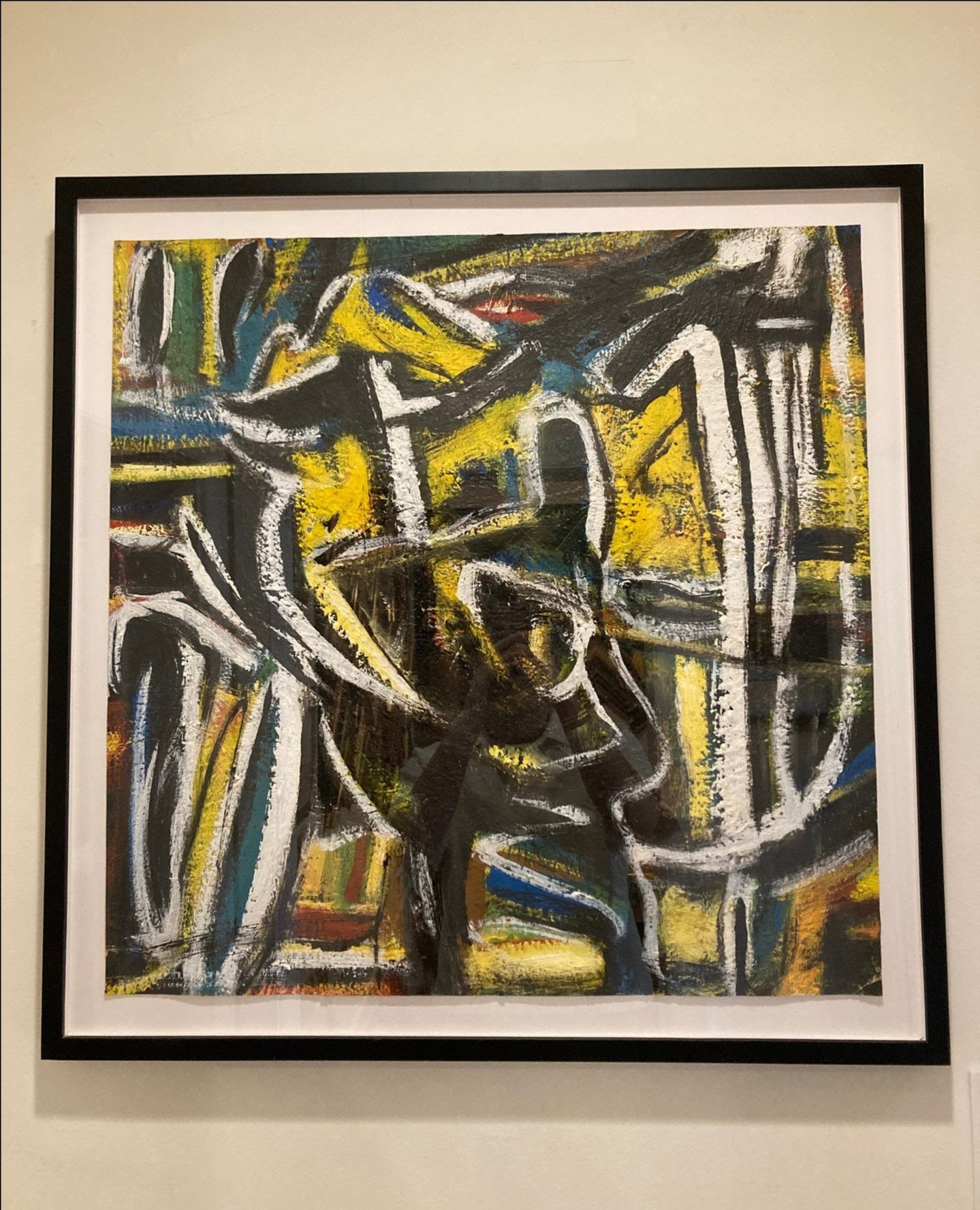 Warren, Untitled, Oil on Metal
Hauser, Radishes, Oil on Canvas
Join us November 11th for a special celebration of Phil Cohn's 100th Birthday!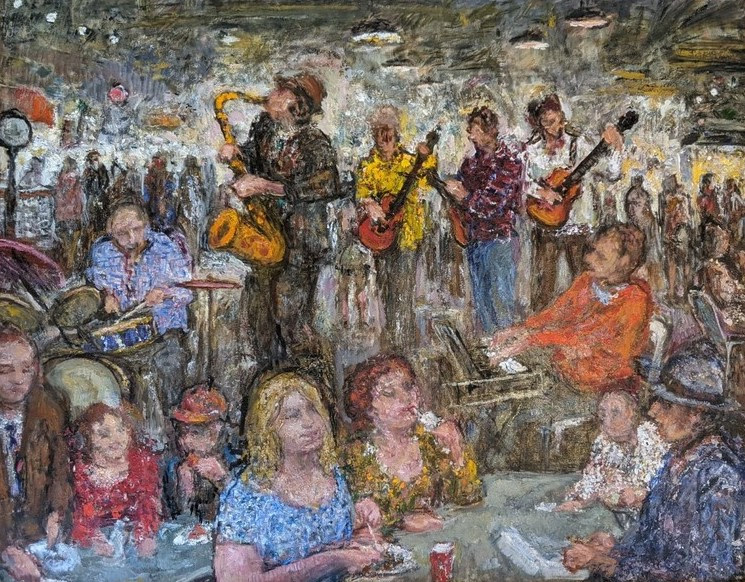 Cohn, Crowd Pleaser, Oil on Canvas
Phil is a legend in Philadelphia and has been a close friend and contributor to Borrelli's.
His lively, impressionistic works are influenced by Dutch, Italian and French masters.
Phil's art has been featured at the Woodmere Art Museum, the Philadelphia Art Alliance, Widener University Art Museum, and PAFA.  Phil has won numerous awards, and his work is widely collected both publicly and privately including in the permanent collections of the Barnes Foundation, the Philadelphia Museum of Art and PAFA. We are thrilled to celebrate this milestone with him.
The party will feature a full exhibition of Phil's paintings along with bountiful refreshments
We'll open on Sunday October 8th and participating in Chestnut Hill's Fall for the Arts Festival. Stop in for discounts on custom framing and fine art purchases up to 20% off!
Rickert, Self Portrait, Water Color
"My interest in my paintings has always been about capturing the drama and the mystery of a scene," Paul Rickert said in a recent interview with princetoninfo.com. "It is the stage upon which the smallest to the grandest events in life are displayed."
We are deeply saddened at the loss of legendary painter Paul Rickert this past May and send our condolences to his family and loved ones.
Paul was a celebrated and award-winning artist and a pillar of the community. He captured all of the natural elegance that Chestnut Hill and its surroundings have to offer.
Writer Stephen May described Mr. Rickert's work as an "intense study of nature and full understanding of light, shadow and form at different times of day."
Mr. Rickert's work has been exhibited in museums, galleries, the Pentagon, National Constitution Center, and other venues around the country. He won prizes from the Woodmere Museum, awards from the National Arts Club and American Watercolor Society, and gold medals from the Allied Artists of America and the Franklin Mint Gallery of American Art.
Please read about his extraordinary life in Gary Miles Obituary for the Philadelphia Inquirer here.
We are honored to be selected as one of the purveyors of Paul's art estate. We will be holding an exhibition of his extensive works in the Spring of 2024.  Details will be forthcoming. 
Rickert, Spring Valley Green, Water Color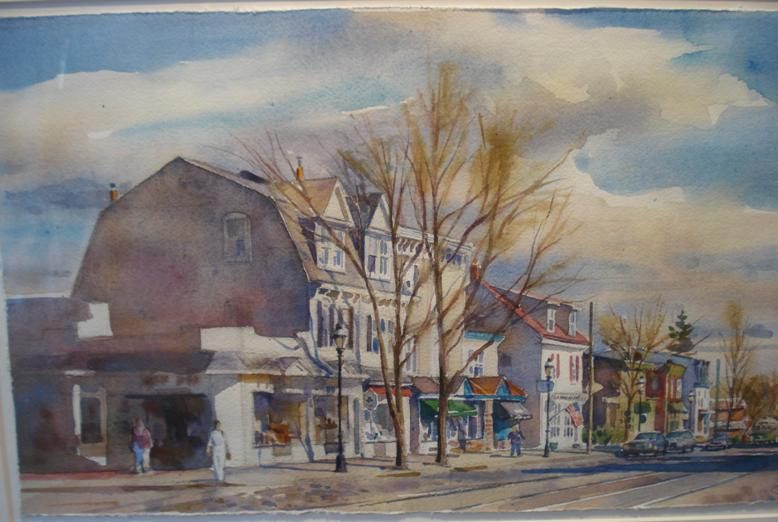 Rickert, Afternoon Shadows, Water Color
Our mailing address is:
Borrelli's Chestnut Hill Gallery
One East Gravers Lane
Philadelphia, PA 19118
215.248.2549 www.chestnuthillgallery.com
Hours:
Tuesday – Wednesday: Open by Appointment
Thursday – Saturday: 11 -5 (Open for Walk-ins)
Sunday, Monday – Closed