Employment Opportunities at Weavers Way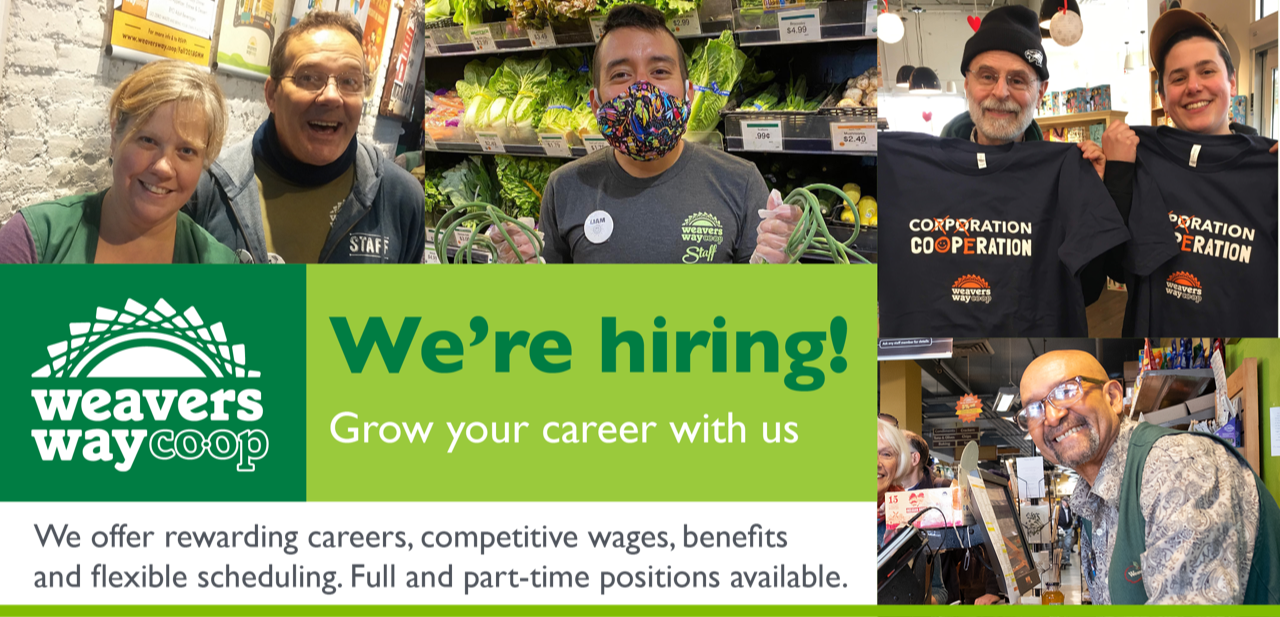 Weavers Way has a wide variety of positions in departments ranging from prepared foods (deli), grocery, produce, cashier, floral, health and beauty aids, to outreach, shift management, and cleanup. Typically, staff members work various shifts during the week on a regular basis, and often in more than one department.
Current openings
Interested in working for Weavers Way but don't see any current job openings that match your skills? Click here to share your details and resume with us, and we'll notify you of future job opportunities.
Candidates with enthusiasm for food and sustainability will have an advantage, as will those with a passion for our community. The ideal candidates will be flexible in their willingness to perform a variety of duties. We're open seven days a week, so the ability to work evenings and weekends is essential. Previous grocery store experience is a big plus but not a requirement. Excellent customer service is a must.
We offer employees an excellent benefits package, including medical, dental, 401(k) with Co-op match, paid vacation and sick time, an employee discount and much more. We're committed to a living wage for all of our regular employees.
How to contact us
If you have questions about your application, feel free to email us at hr@weaversway.coop.