REBEL NEWS
Our second location in Suburban Square is going strong. Located right across from Lifetime Fitness, this boutique is home to amazing activewear, special events and we have more in the works. @rebel.active on Instagram is where you can follow retail news and even shop pieces that catch your eye.
For all news and info about the OG studio in Chestnut Hill, make sure you're following @rebelyogastudio on Instagram. Taking class this week? Use the link to register for class.
Inten-SATI with BETSY CAST
Suburban Square // Join us on Friday, January 31 at 9:15am for this free workout event.
Inten-Sati is a revolutionary workout fusing high energy aerobics, martial arts, dance, yoga, and strength conditioning. Spoken affirmations are combined with simple choreography for an exhilarating workout. This amazing cardio workout is mixed with inspiration that will elevate your spirit and leave you wanting more. Inten-SATI is great for those who like to get their hearts pumping and leave feeling motivated to take on anything!
32 Parking Plaza, Suburban Square, Ardmore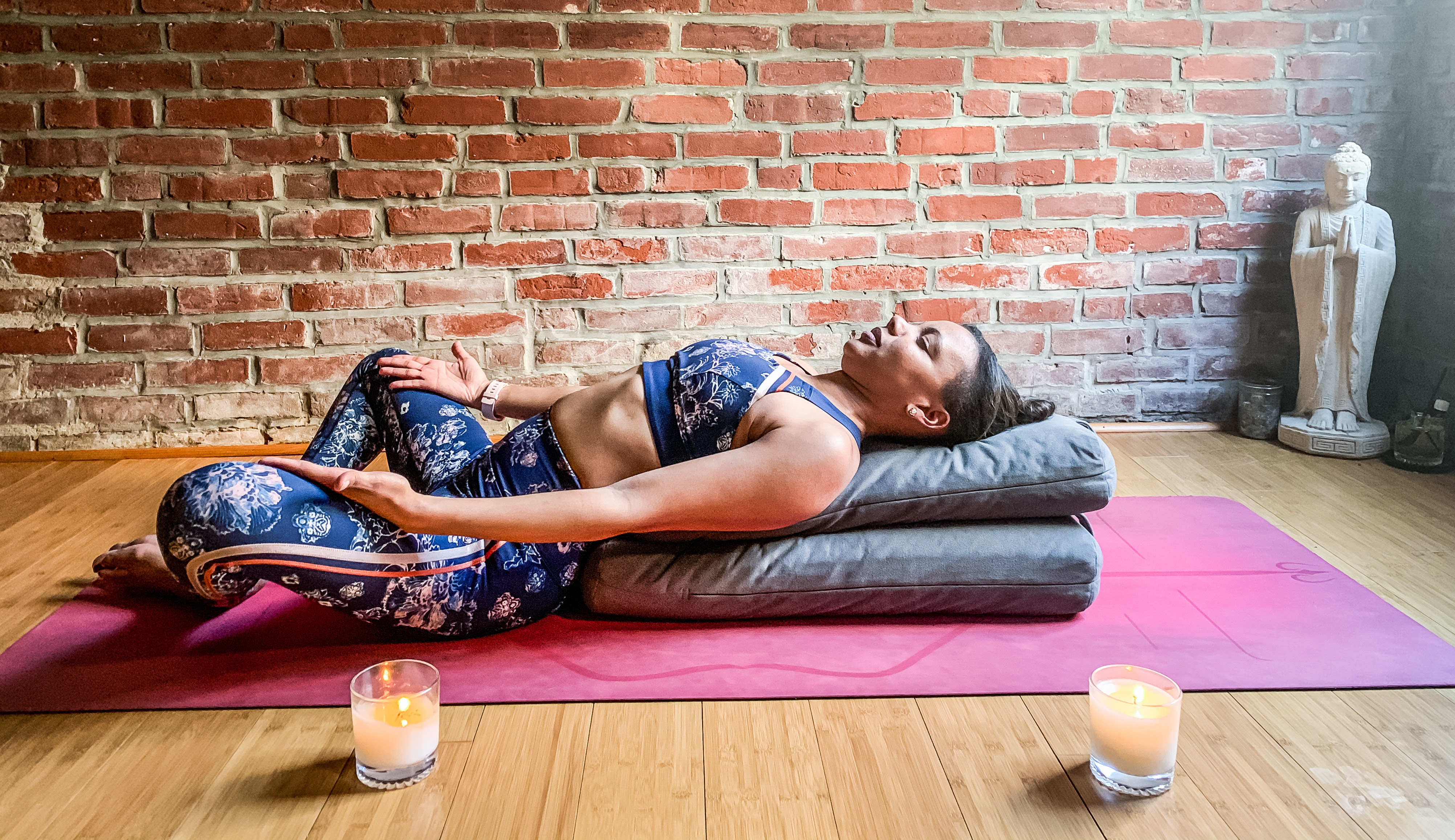 RESTORATIVE YOGA with LESLEE
Chestnut Hill // Join Leslee Frye for Restore + Reflect, a soothing restorative yoga class on Sunday, January 26 at 5:30pm.
Recharge before you take on Monday with this purely restorative class. Unwind with candles and essential oils as you allow yourself to relax into each pose. Not only will your body relax, but we offer guided meditation to quiet the mind. This is the perfect treat for a Sunday evening. Renew, restore and recharge for the week ahead.
Drop-in rate. Included for Rebel members.
FASHION FIT FRIDAY
Suburban Square // Pay what you wish donation class! Hustle + Flow yoga with SARAH CARBO. February 7th,  9:30-10:15am.
From February 7-9 10% of sales will go to Our Closet. Drop off activewear donations for Our Closet all weekend.
32 Parking Plaza, Suburban Square, Ardmore
IGNITE YOUR REBEL!
Our annual February yoga challenge is back by popular demand. Details and pricing to follow.
Copyright © 2020 Rebel, All rights reserved.
Note: We sent you this email because you signed up via our website or in our store. Thank you for being a loyal customer!

Our mailing address is:

Rebel

8020 Germantown Ave

Philadelphia, PA 19118-3421