Thursday, October 31
New Orleans Dinner with Chef Angie Brown
With Featured Performer David Underwood
begins at 6:30
Join us at Paris Bistro & Jazz Cafe on Halloween Night for a magical cooking experience that will raise your spirits. Philadelphia native and former contestant on NBC's The Chopping Block Chef Angie Brown is revered for her Creole cuisine, and she is coming to Paris for a special event. Conjure your inner foodie with a delicious Four Course Meal, complete with wine pairings while enjoying live jazz. Visit the French Quarter with "Big Easy" inspired cuisine and jazz entertainment from David Underwood.
Arrive in the jazz cafe at 6:30 and let the festivities begin!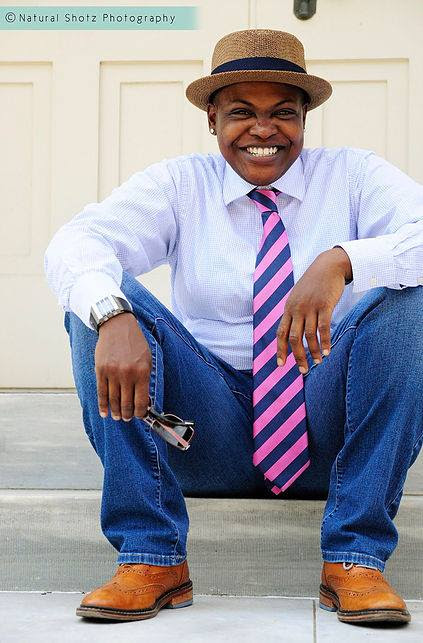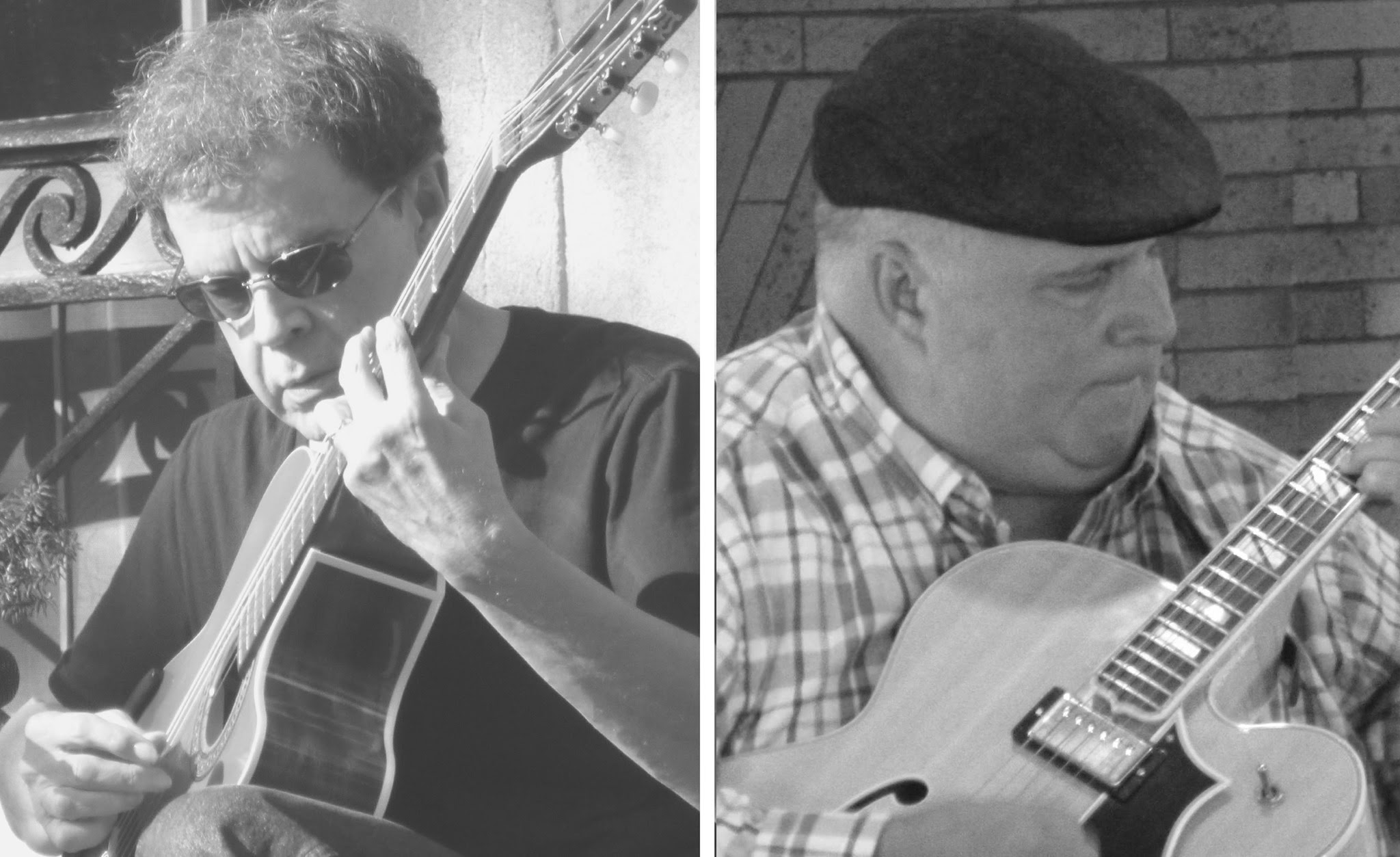 Thursday, October 17
Matt Richards & Tony Hughes [$10]
sets at 7, 8:30 & 10pm
"This is a great duo! Matt and Tony are fantastic together." Larry Coryell
Guitarists Matt Richards and Tony Hughes met in the old-fashioned, time-honored jazz musician manner: at a jam session. They both had earned impressive reputations as guitarists but, until that evening in 2011, had never met or shared a stage.
The timing of their meeting was perfect. Matt was soon contacted to perform at Philly's then-new jazz lounge, the Paris Wine Bar. An intimate venue, the jazz-loving owner was featuring duos – as it turned out, a guitar duo would fit the bill perfectly. "I have performed in guitar duos with Larry Coryell, Emiliano Pardo and Jim Goodin," Matt explains, "but the music was acoustic-based and not focused primarily on jazz. This duo with Tony was a first for me – two guitars playing straight-ahead jazz."
In addition to continuing their live performances, Matt and Tony are looking forward to recording together in 2020. The duo also serves as the nucleus of an all-guitar trio, String Theory, which includes guitarist Charlie X.
Make Jazz Cafe Reservation
Friday, October 18
Wendy Simon [$15]
sets at 7, 8:30 & 10pm
Wendy Simon is a polished performer who stylishly and sensitively can sing around a ballad, as well as sing and swing with the best! She has a low, delectable voice and innovative scat-singing. Wendy will be joined by her trio.
$15 entertainment charge, make your reservation today!
Make Jazz Cafe Reservation
Saturday, October 19
Dana Baker & Soul School Present: Tears of All [$15]
sets at 7, 8:30 & 10pm
A Philadelphia native, Dana Baker is a Doc-Soul artist. Smokey, soulful, and captivating, Dana will take you on an emotional journey from heartache to healing with her spellbinding tunes and mesmerizing presence.
Doc Redd of the esteemed Doc Redd & The League Of Heirz can only be described as genius. With his creative mind and skillful playing this Soul artist writes achingly sweet music that will consume every waking thought for days. The League Of Heirz is the group under Doc Redd's leadership and their performance will leave you wanting more.
Make Jazz Cafe Reservation
Sunday Morning, October 20
Sunday Family Brunch with Joe Ryan
sets at 11:30 & 12:40am
Join us at Paris Bistro & Jazz Cafe, every THIRD SUNDAY, in the downstairs Jazz Cafe for a Family Friendly Brunch with the music of a featured band, sure to get your toes tapping and little ones on their feet!
Joe Ryan is a guitarist and instructor from Philadelphia who finds fun wherever he goes. He has taught guitar to all ages since he was 16, and he knows how to entertain a crowd. Bring your family to watch him jam on his guitar…and maybe learn a little something, too!
Make a Jazz Cafe Brunch reservation for 11:15am or 12:30pm to attend. A la carte Brunch menu available. $10 entertainment charge.
Make A Brunch Reservation
Sunday Evening, October 20
Lucas Brown [$10]
sets at 7, 8:30, & 10pm
Lucas Brown is a performing artist, composer and educator. He actively performs both Jazz and Classical music and has performed around the US at such venues as Carnegie Hall, the Kimmel Center, the Jazz Standard and the Blue Note, as well as in Europe and Asia. His compositions have been presented throughout the US and Europe. A member of the faculty at the Temple University Esther Boyer College of Music, Lucas holds a BM in Jazz Performance from Temple University and a MM in Organ Performance from Westminster Choir College.
Make Jazz Cafe Reservation
Reservations Available Using RESY
To Our Valued Guests & Friends,
In order to serve you better, on Thursday, June 27, 2019, Paris Bistro & Jazz Cafe has begun accepting online reservations via Resy. Reservations for Paris Bistro's Dining Room and Jazz Cafe will no longer be accepted via OpenTable.
We strive to provide you with excellent hospitality, from making your reservation to the moment you put down your dessert spoon. Resy allows us to continue offering convenient online reservations for you.
Any existing reservations you have already made with OpenTable for future dates will be automatically transferred into our system and honored. You do not need to do a thing.
You can continue to book via our website for either the DINING ROOM or DOWNSTAIRS JAZZ CAFE for your Paris Bistro visits. Feel free to download the Resy app if you prefer to use it. You are always invited to call us directly to book your reservations, we love hearing from you!
If you have any questions or concerns, please do not hesitate to let us know. We thank you in advance for your understanding and support during this transition.
215.242.6200
The Team at Paris Bistro & Jazz Cafe