Click to get your tickets to the BEST party of the year in Chestnut Hill!
The 2017 Black & White Gala is hosted by the Chestnut Hill Community Association together
with Honorary Co-Chairs Kathryn Cacciamani & William R. Valerio, Ph.D.
Celebrate  – Dance and sip the night away with live music from the  Rich Posmontier Ensemble , local beer, wine, and tasty hors d'oeuvres by Innovative Catering Concepts.
Recognize  –  Congratulate our award-winning neighbors for their work to improve the community. Winners to be announced at the event.
Support –  Attend the Gala to help fund your favorite CHCA community events — Pastorius Park Concerts, the Holiday House Tour and more.Benefit – Make Jenks Academy of the Arts and Sciences  the most colorful school in town by bringing art supplies to the Gala. All supplies will be donated to the school's art program, and donors will receive a raffle ticket. (suggested items include-crayons, paint, markers, colored pencils, colored paper)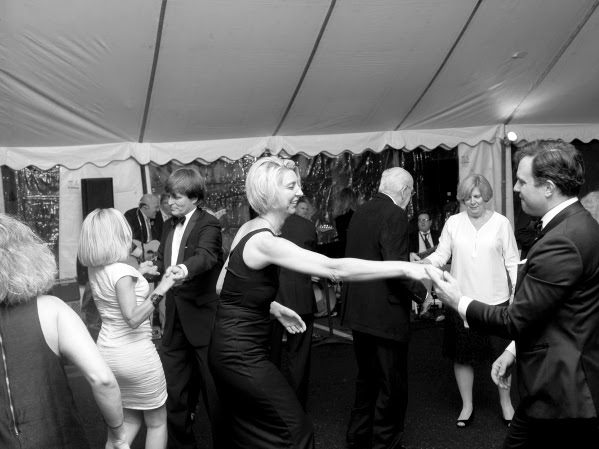 Tickets
$90 Chestnut Hill Community Association Members
$95 Non-Members
A portion of payment for tickets is tax-deductible.
Click to Reserve Your Tickets Now Online
You may also reserve your tickets by phone at 215-248-8810, or mail a check with your name and phone number to the Chestnut Hill Community Association, 8434 Germantown Avenue, Philadelphia, PA 19118
Location of Black & White Gala
Under the Tent, 8835 Germantown Avenue, Philadelphia, PA 19118
(in front of Chestnut Hill Hospital), Complimentary Garage Parking
Black Tie Preferred
Follow us on Social Media-  Facebook, #CHBWGala
Main Sponsors
In-Kind Sponsors
Chestnut Hill Brewery Company
Chestnut Hill Local, Media Sponsor
Our Vision
The CHCA encourages a sense of community and works to improve the quality of life in Chestnut Hill.
Visit us at Town Hall
8434 Germantown Avenue
Philadelphia, PA 19118, 215-248-8810
info@chestnuthill.org, www.chestnuthill.org